How can one feel and be abundant when you are just starting out and have nothing significant to show? The 'Key' lies in your thoughts and emotions.
Feeling and thinking abundantly is a powerful way to live life while still pursuing for more.
When one is not in an abundance mindset, they are living a life filled with lack.
The thing is, we can already have a lot of items or assets in possession and STILL feel like we don't have enough. Living a life of lack usually means that you are too afraid to lose what you have and not willing to use your current resources to gain more in life.

Consider this DISTURBING statistic released by the National Science Foundation. We think a huge amount of thoughts throughout the day, but most of the time our thoughts are fueled by negativity and one of the causes of these negative thoughts are born of a lacking mindset.
It's safe to say that financial well-being plays a huge role when we discern the fact that it's one of the causes of not being able to feel abundant. The poorer you are, the harder it is for one to feel abundance.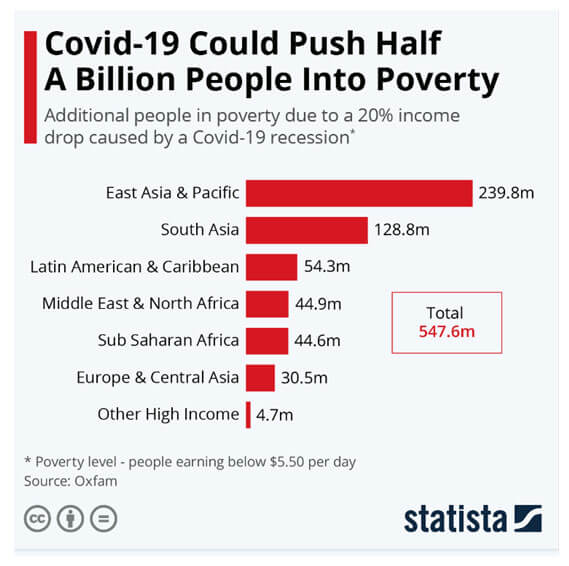 To make things worse… with the current pandemic and recession in place, more people are getting pushed back into poverty which leads into other problems such as unhappiness, stress, and an increase in the crime rate. These people are pressured into living in an uncomfortable situation with what little that they have.
Therefore, without a strong amount of gratitude and an abundance mindset, we will generally see a SURGE in the negative effects on the people around the world.
Plus… Scarcity breeds FEAR!
The fear of losing money and the fear of failure becomes imminent and this hampers the amount of people who are willing to take risks and actions to invest in their future.

That's exactly what is happening to millennials around the world as reported by CNBC.com. The younger generations who are starting out are having a hard time to find the courage to invest for their future as they are afraid to lose whatever resources they feel they are left with.
Imagine living in a high-pressured world and being too afraid to lose whatever little you have.
Without first nurturing a mindset of abundance, most of these people that's living in scarcity will find themselves feeling 'STUCK' and too afraid to move towards their goals!