Setting goals make it easier for one to see the direction where they are going. With a strong, meaningful goal, one becomes clear on what they have to focus on in order to succeed.
Notice we mentioned the word 'Meaningful here'?

That's right, if the goals you set are too generic and isn't something that triggers you emotionally, chances are you won't be able to stick with it to see it turn into reality.
Most people will set mediocre goals like these below…
"I want to be a better person"
"I want to lose weight"
"I wish to find a partner in life"
But the truth of the matter is, these goals are just too general and lack any real commitment behind it.
Here's What The Legendary 'Bruce Lee' Wrote In One Of His Goal…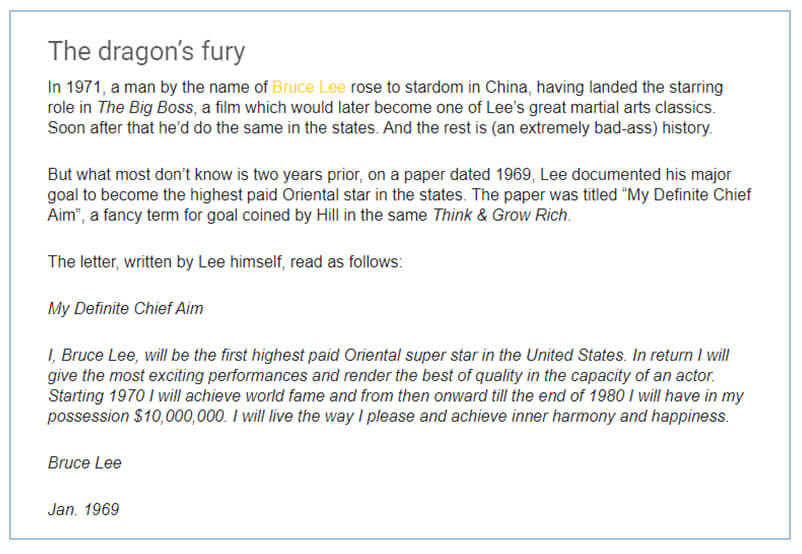 As you can see this is a very detailed goal. He was very clear on what he wanted and he kept going at it until he achieved success.
Now a quick search on Google will show that there are countless people out there who achieved the life of their dreams by setting realistic goals that meant the world to them.
But the REAL problem arises when we look at the entire population as a whole…

Right off the bat, you'll notice from the image above that according to a Harvard Business study, over 83% of the people in the world do NOT have any goals!
That's a shockingly high number and this number correlates directly to the success rate of these people as well.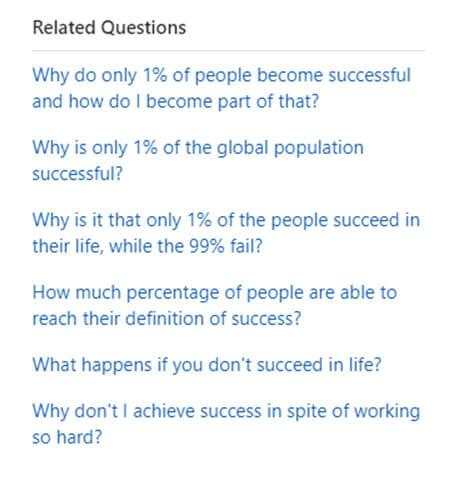 It's no wonder why they say only 1% of the people in this world become successful… if a person does not know what they want to achieve in life, they will never start, and they will NEVER get there.
These people will just let the world unfold onto them and leave their entire life to chance!