Communication is 'KEY' if you want to avoid conflicts in general. The problem with lack of communication in a workplace is that it can potentially cause unhappiness and unnecessary stress that can be easily avoided with the right tools.
With proper communication tools at a workplace, one could easily improve the overall openness of information and the transparency of the work required to be done.
Consider this interesting snippet found in an article on Forbes.com

A shocking 53% of the Americans dread going to work each day! That's not a healthy statistic at all if you think about it!
Unhappy workers lead to poor work quality and bad productivity. It will hurt the company's bottom line and that company will have a hard time to grow.
Now check this out instead.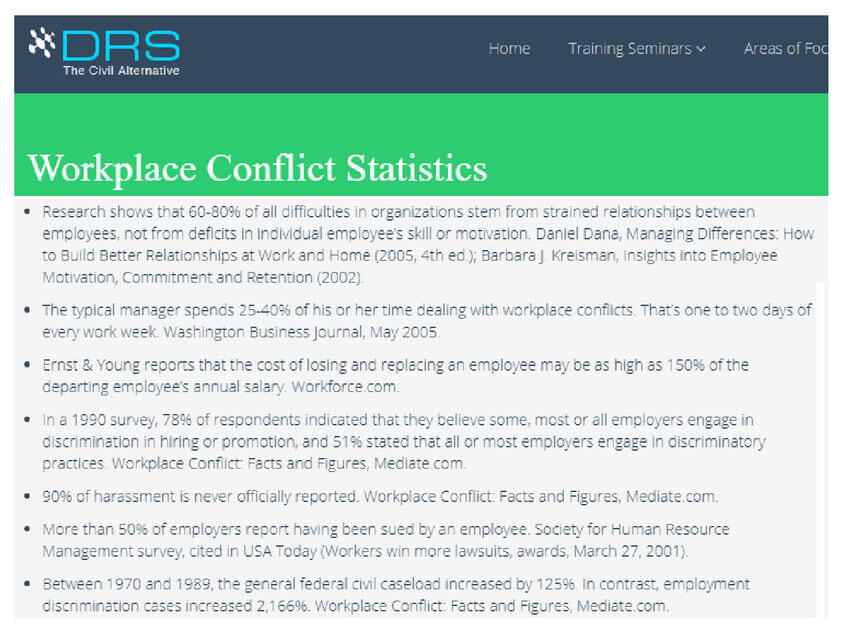 These are real numbers that show just how much problem there is in a typical workplace filled with unhappy people. We are talking about conflicts that may eventually escalate to high employee turnovers, legal actions, arguments and so much more!
One of the best ways to reduce these conflicts and stress within a working environment is to provide proper communication tools.
Yes, with modern communication tools, anyone can easily build positive relationship at work.
If a manager or owner of the business can maintain quality and constant communication in their workplace, they'll be able to reduce a significant amount of problems that will arise… creating more harmony at work.

But workplace stress isn't something that should be IGNORED! It can create multitudes of problems in the long run if left unchecked.
If employees are unhappy, their morale drops, they feel unmotivated, their efficiency and productivity tanks… and the WORST PART OF IT ALL???!!
Prolonged stress can lead to mental illness as well.

Just imagine what prolonged work stress can cause in the long run! Loss of sleep, arguments with family, mass violence, vengeful emotions, mental problems… and so much more!